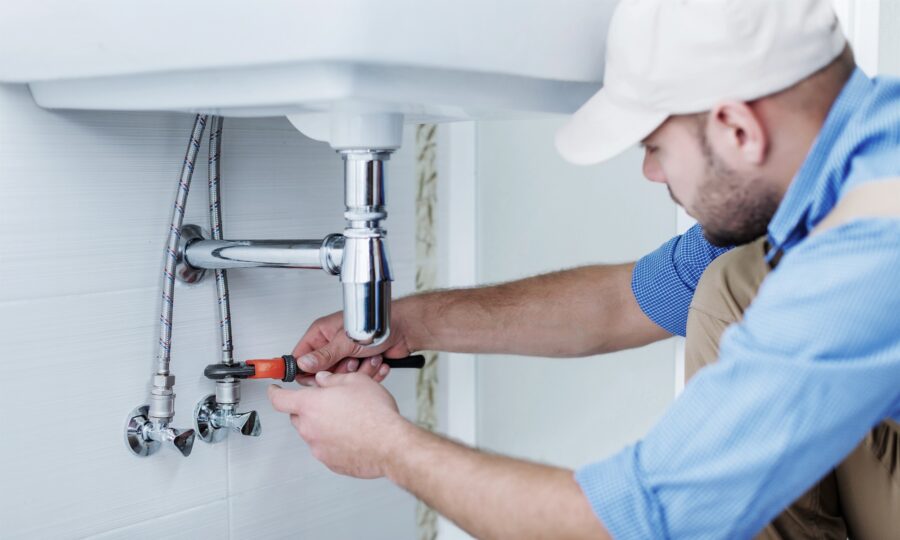 5 Things to Look for When Hiring a Plumber
If you're a homeowner, you're probably familiar with the common nightmare: the dreaded sound of water where it shouldn't be. Whether you have a dripping faucet, a clogged drain, a flooded basement, or water running through your pipes at odd hours, it's time to call an expert for backup.
However, finding the right person to partner with requires more than a simple search for a "plumber near me." How do you know you're working with a reputable company that guarantees satisfaction?
If you need help fast, here are five things to look for when you're hiring a plumber.
1. Licensing and Insurance
First things first: before you continue, it's crucial to make sure that the only plumbing candidates you're considering are licensed and insured by the state you live in. This protects both you and the company in question should anything go awry during the job.
More often than not, you can find this information on the company's website, though you may need to call for more information. For a Michigan plumber with valid licensing and insurance, for example, you can visit benjaminfranklinplumbingmi.com.
2. Business Experience
Even if you've found a candidate with the right credentials, the last thing you want to do is find someone who's using your home plumbing as a guinea pig during their first job! Instead, make sure you're working with plumbers who have at least a few years of experience under their belts.
3. Subcontracting
If you're considering a large plumbing company, it's worth noting that many plumbers use the services of subcontractors for some of their jobs. While this isn't necessarily a problem, you'll want to know about it upfront: it pays to check the credentials and details of any subcontractors who enter your home as well. If you want to skip this step, make sure the companies you're considering don't use subcontractors at all!
4. Costs and Fees
It can help to get a quote over the phone, but it's always a good idea to have any plumber you might work with come to do an inspection in person. This ensures that they can give you a well-informed quote for necessary parts as well as labor fees. You'll want to get this in writing in order to compare it with other companies to find the right price for your budget.
5. Warranties
Does the plumbing company offer any warranties? The best options will stand by their plumbing work, so make sure you're hiring a company that's willing to come out and fix anything that goes wrong after the fact.
Find the Right Plumber for the Job
There's never a good time to need a plumber—but the right expert can take a lot of pain and stress out of the experience. Whether you're dealing with a tiny leak or a major flood, it's crucial to make sure you have a reputable and trustworthy company on speed dial. Use the tips above to partner with the best expert in your area!
Want more of the real estate and home tips you need to know? Be sure to check out our other guides for additional insights!