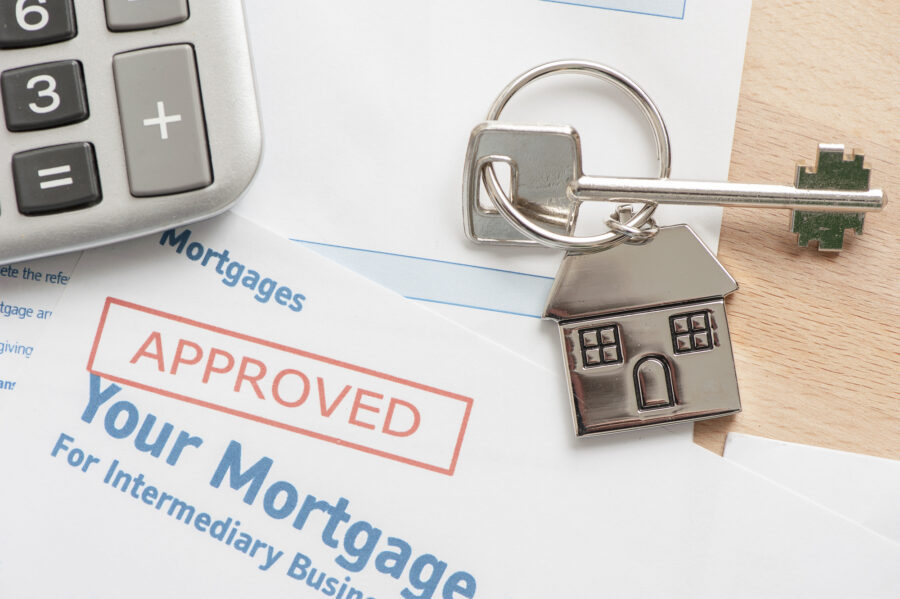 The Common Types of Mortgages Explained
2021 came with increased demand for household debts. We've experienced a 3.7% increase in credit inquiries in the past six months, totaling $121 million. What's more, financial institutions originated $1.22 trillion in new mortgage in new mortgage loans in Q2 alone.
Homeowners with top credit scores accounted for 71% of these new mortgage loans. The last year accounts for 44% of the total outstanding mortgage debts, with 40% originating from new property purchases and 60% refinances.
Supposes you're applying for a home loan today; what types of mortgages are available for you? Which options are flexible for an ideal borrower? How does a mortgage work? Check out this guide.
1. Interest-Only Mortgages
Sometimes you're buying a house but don't expect to stay in it for many years. In that case, interest-only mortgages are ideal for you. Mortgage payments on this loan only service the interest rate charged by the lender.
The loan balance remains outstanding during the entire repayment term. Some lenders will also require substantial assets before qualifying you for this loan. Thus, go for it if you have a high-income rate per month.
2. USDA Mortgages
Getting a mortgage through the US Department of Agriculture is ideal if you live in rural or suburban areas with a qualified income. The home buying process through USDA mortgages is relatively affordable because there is no down payment in most cases.
USDA mortgages, sometimes referred to as rural housing loans, can extend to grants and home improvement loans. However, you might experience some limitations depending on the level of income or the property's value.
3. Adjustable-Rate Mortgage
As the name suggests, you can customize the interest rates of an adjustable-rate mortgage in the course of your repayment term. For instance, when buying a house using this loan, you can pay a fixed interest rate for the first five years. After that, the creditor adjusts the rate annually.
A home buying process through adjustable-rate mortgages is ideal if you're not planning to service the debt for a long time. However, the fixed rate can sometimes extend up to 10 years. Also, the initial interest rates can be lower than other types of mortgages.
4. Fixed-Rate Mortgages
There are two options in these types of mortgages. You can opt for a 30-year or 15-year fixed-rate mortgage.
The first option comes with a fixed interest rate for the entire repayment term of 30 years. The same applies to the second one for the whole repayment term of 15 years.
The 30-year fixed-rate mortgage loan attracts lower monthly payments than standard debts. The mortgage payments are predictable, hence ideal for buying the house of your dreams. On the other hand, 15-year fixed mortgages attract higher monthly payments and are prevalent in refinancing.
However, you don't need large savings when buying a house through fixed-rate mortgages. Read about closing cost credits and understand how you can do it without breaking the bank.
5. Other Types of Mortgages
There are other mortgages for buying a house, depending on your finances and aesthetic preferences. For instance, you can go for Jumbo mortgages, which attract either fixed or adjustable interest rates. However, you'll need a 10% down payment or more.
Alternatively, you can opt for the Federal Housing Administration (FHA) mortgages. These loans originate from the government and usually attract mortgage insurance premium payments.
Choose the Type of Mortgage That Befits You
Now that you know the different types of mortgages available for you, you can start your home buying process. Mortgage payments don't have to be stressful—go with the most flexible option.
Read more articles on this site to understand the process of getting a mortgage and how it works.