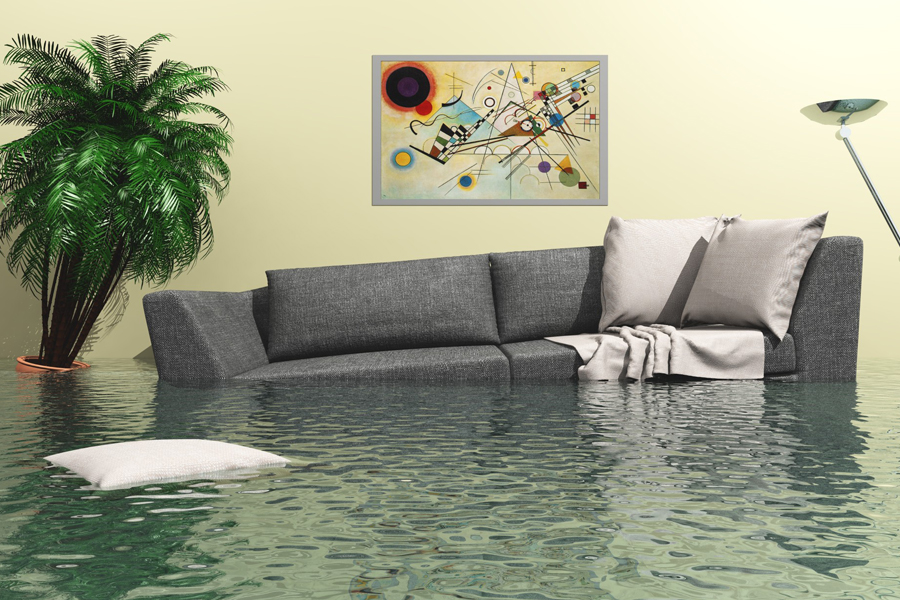 How to Prevent Flooding in Your House: A Basic Guide
The number one risk that consumers face is a water claim. Are you sure that your home is protected from flooding?
Homeowners face an increasingly significant threat from flooding and water damage. It's estimated that nearly 15 million American homes are at risk for flooding.
Extensive water damage is costly and dangerous. To make sure your house is protected, check out our guide on how to prevent flooding.
Know Your Zone
FEMA provides a flood map to inform you about risks of flooding in your area. There are four main zones each with their own percentage of flooding risk.
They are:
Blue with Red Stripes:

regulatory floodways, like rivers where floodwaters can drain to

Yellow:

Indeterminate risk; do your homework if you plan to buy a home in this zone

Orange:

0.2% annual-chance zone; these areas are estimated to face significant flooding every 500 years

Blue:

1% annual-chance zone; the highest potential flood zone
Which zone your home is in affects your home insurance costs. It also gives you an idea of how to proactively plan your flood prevention.
How to Prevent Flooding
Now that you know your risk of experiencing a flood, you can plan to prevent water damage to your home. Preparation is key to minimizing or preventing home and basement flooding.
Start by applying sealant to any areas where water will try to seep in. Seal up all cracks and gaps in your foundation with masonry caulk or mortar.
Move important items and sentimental stuff, like photos and keepsakes, to higher ground. You wouldn't want your precious mementos lost to water damage.
While you're at it, consider raising up your electrical switches and outlets higher up. That way, if there is a flood, the damage won't be compounded by electrical damage.
Check your septic line and plumbing regularly. Install leak sensors to catch any leaks before they are allowed to grow out of control.
At the end of the day, it's always a good idea to call in the pros to make sure you're doing it right. Reach out to trusted professionals like Armored Basement Waterproofing to ensure your home is protected.
How to Minimize Flood Damage
The worst happened — your home was flooded. Make sure you've got a plan in place so that you don't have to worry about what to do in a stressful situation.
First, always have a go bag with a change of clothes, medicines, and toiletries in case you and your family need to leave. Take photos of any damage for your insurance company and your own personal records.
Open up your windows if it's not raining to help speed up the drying process. If you invested in a sump pump and there's no electrical damage, use it to help get the water out.
Keep Your Home Safe
Now that you know how to prevent flooding in your home and how to minimize damage if the worst comes to pass, you can keep your family and your belongings safe. Don't wait until it's too late — take a few minutes this weekend to do some basic flood prevention.
We know how much you love your home and we want to help you keep it in great shape from top to bottom. Check out our other household home improvement articles for inspiration.