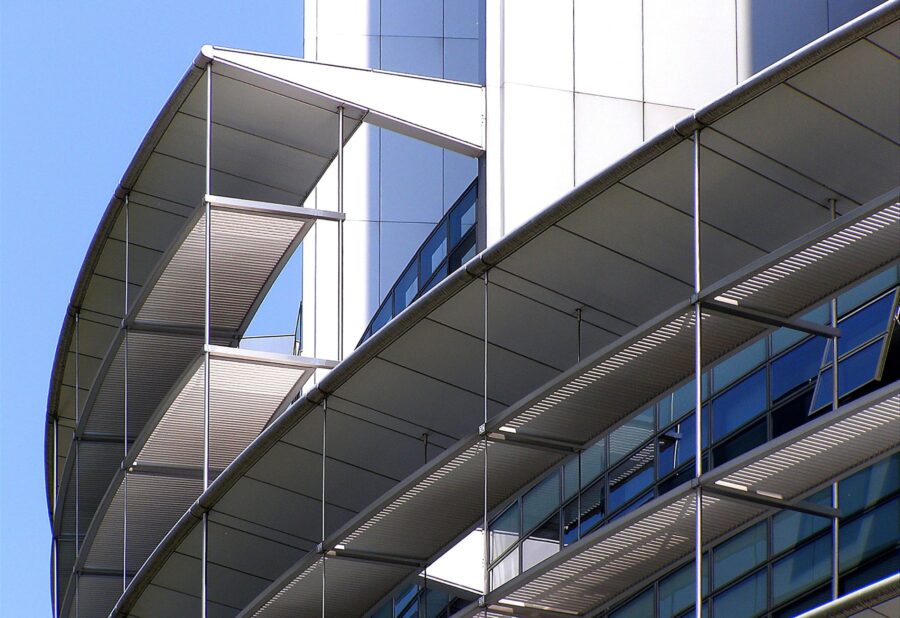 Are Aluminum Building Products a Good Idea? What You Need to Know
The once struggling aluminum industry is back with a bang in recent times, with forecasters predicting a CAGR of 4% in this industry between now and 2026.
Construction is one of the biggest drivers behind this upsurge. Over 66.34% of aluminum billets produced worldwide make their way to this sector.
Let's take a deep dive into the reasons why aluminum building products are essential to this industry.
Aluminum Building Products Are Eco-Friendly
In modern times, people across the globe are more conscious of environmentally friendly construction methods than ever before. It's a trend backed by federal initiatives and legislation that encourage compliance with green building standards.
Aluminum isn't a renewable material in the strictest sense, but it is one of the Earth's most abundant elements, along with oxygen and silicon. By weight, it makes up over 8% of the crust, so it's unlikely we'll run out of aluminum any time soon. 
What's more, aluminum is a completely recyclable material, with around 75% of aluminum ever produced still in use today. Due to its wide range of uses, it's also the most valuable item in the recycling chain.
During WWII, recycled aluminum was vital to the American defense initiatives. At one time, you could get a free movie ticket in exchange for a ball of aluminum foil.
Aluminum is a highly reflective material, often used as a protective coating on steel roofing. Studies show that aluminum resists up to 95% of sunlight. In this way, it helps reduce electrical energy consumption from fossil fuels.  
Insulated aluminum cladding is up to four times more effective than timber cladding, 200 mm of stone masonry, or 100 mm of brick.
You can go here for more case studies on aluminum as a building material. 
Affordable Building Construction
Aluminum is lightweight and easy to install, so it saves on labor and transportation costs. When you use aluminum in construction, you can build on top of a smaller, shallower foundation, resulting in time and cost savings. 
Prices vary based on the size, grade, style, and thickness of aluminum you choose. Yet, it's still cheap when compared to steel and other building materials.
Aluminum's reflective qualities mean you can reduce your reliance on air conditioning during summer and save on your electricity bills too. 
Aluminum Building Materials Are Durable
One of the biggest benefits of aluminum is that it resists corrosion. It doesn't rot or dent, and it's a sturdy, weather-resistant material. 
aluminum is fire-resistant and only melts at a temperature of 650°. 
These factors mean an aluminum roof or siding can last up to 50 years with very little maintenance.
Homeowners need only keep the roof free from debris and dirt and check it for damage after severe weather incidents. Although the rivets, fasteners, and screws used in roofing should last a lifetime, it's still a good idea to check them from time to time.
Aluminum has an exceptional strength to weight ratio, too. It weighs up to 65% less than steel, yet it's almost as strong. 
Versatile Construction Materials
When it comes to creative construction efforts, aluminum is ductile and malleable, standing out as a top choice for architectural design features.
You can buy aluminum panels in a wide range of patterns, textures, sizes, and colors. Manufacturers bake your preferred color onto the material and add the texture afterward. 
Thanks to this, aluminum can imitate several other more expensive, less hardy building materials. For instance, digitally-printed aluminum sheets can closely resemble the look and feel of wood. 
Thanks to all these features, construction companies use aluminum for the following aspects:
Roofs

Siding

Rafters

Decorative elements and finishes

Windows and doors

Railings and staircases

Shelves

Lights
It's widely used in home interior design, and you'll find it everywhere inside the average house in the form of foil, cooking implements, appliances, and decorative elements. 
Air Quality With Aluminum Buildings
Thanks to its eco-friendly nature, aluminum contributes to healthy, clean air in our environment. An aluminum building gives off no emissions and aluminum is non-toxic, so it won't detract from indoor air quality either. 
What's more, most aluminum structures comprise thin external panel finishes that merge in the event of extreme fire, thus allowing heat, water, and smoke to escape. This helps reduce the harm caused by fires in these buildings. 
Impact studies show that aluminum and its alloys have no negative effects on the environment. This makes aluminum a top choice for both commercial and home construction.
The Drawbacks of Using Aluminum in Buildings
Mining aluminum is an energy-sapping process, which detracts from its environmentally-friendly benefits. However, there's little energy involved in recycling aluminum, which makes up for this drawback.
So, if you want to meet the strictest environmental standards, opt for recycled aluminum.
Aluminum isn't an acoustically dense material, so it doesn't block the sound of wind and rain very effectively. Some homeowners feel it isn't as aesthetically pleasing as other materials, with an industrial look that only suits modern home styles.
However, the latest innovations in digital design have put paid to these qualms. 
Building a Better Future
For years, aluminum took a back seat in construction, used mainly as a decorative element.
Engineers first used aluminum building products in the construction of the Empire State Building in the 1930s, harnessing its lightweight, durable properties to create the world's tallest building at that time.
Since then aluminum has proved its worth and morphed into a wide range of useful products utilized in the construction industry.
Would you like to stay on top of the exciting developments in the world of construction? Bookmark our website and check back regularly for updates.